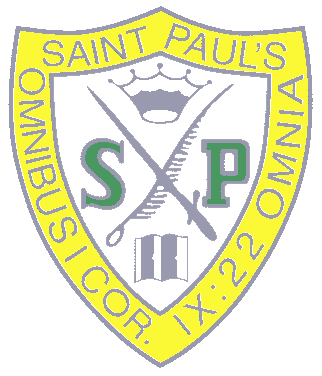 St. Paul's School (Lam Tin)
All things to all people. (I Corinthians 9:22)
Congratulations and best wishes were given to our graduates of 2021-22 by honourable guests, teachers, parents and friends as they embarked a new journey of their life.
A variety of inter-class competitions were held annually on the English Activity Day to let our students hone their spoken English while unleashing their creativity and having a lot of fun.
The Green Micro Film Creation Award 2022
Sabrilla Iu won the Silver Award in the Green Micro Film Creation Award for her entertaining short animated film which advocated low-carbon lifestyles. Feeling astonished and delighted, she was grateful for the opportunity to polish her filming and editing skills from participating in this competition.
The new student leaders of our three major student organizations – Student Association, Paulinian Leaders and School Prefects – made a Paulinian Pledge and formally took up the banner of helping their fellow Paulinians to live a fulfilling school life.
A Mass aims at letting students to experience the liturgical beauty of the Mass, ranging from the Bible and Gospel reading, the Eucharist and an exchange of peace. This is to encourage our students to learn important Catholic values such as love and perseverance, so that they will have greater confidence when facing challenges in the new academic year.
PTA Workshop on Aromatic Mosquito Repellent Balm and Aromatic Gel
Our students and their parents joined hands to make unique mosquito repellent balm and aromatic gel for sunburn with the essential oils of their own choice in this relaxing DIY workshop.
Civic Education Day cum Inter-house General Knowledge Quiz Competition
Theme of this year 'Love the Environment, Heal Our Future'